Balloon Festival Sponsors

If you are interested in sponsoring the balloon festival in
please email fly@njballoonrides.com for package information.

---
---
Major Sponsors
New Jersey's Division of Travel and Tourism successfully supports and markets New Jersey's over $44 billion dollar tourism industry through its unique marketing, advertising and promotional efforts. Tourism is one of New Jersey's greatest assets and the Division works effectively to support the industry and help it grow. Find out more at VisitNJ.org
Balloons Powered by
Comprised of an advanced team of technicians and delivery drivers, along with a highly developed office staff, GasTec is a local propane provider located in Bucks County, PA with the specialized knowledge and resources to compete with any national propane supplier. They pride themselves on delivering 'small town service' by maintaining a personal, working relationship with our clients in Pennsylvania, New Jersey, and Delaware.
Backed by three generations of experience in the propane industry, GasTec has incorporated 60 years of proven methods into its operations. Their deep roots in the industry, coupled with their expertise in advanced propane technologies, allow them to provide their customers with the absolute best service at the best prices.
They currently service thousands of customers--both residential and commercial--with a friendly, professional approach and exceptional product. As they continue to grow, they will continue their legacy of building long-lasting relationships founded on trust, competitiveness and high-quality customer service in a class of its own.
Gold Sponsors
Warren County Community College At Warren Community College, our mission is our students. We provide quality higher education and support services at the most affordable tuition and fees in our region. We are recognized nationally for student success in completing, transferring, and continuing. Whether you choose a career track degree or continue at a four-year institution, Warren is relevant to your future career success and is regionally accredited to successfully transfer your associate degree.
We are always improving, and our newest programs of study are unmanned aerial systems/drone technology and addictions counseling. Visit www.warren.edu or call 908-835-2300 to learn more.
Rossi Auto Group is proud to sponsor yet another year of everyone's favorite summer event, the Warren County Farmer's Fair! Stop by our display to check out the latest and greatest vehicles we have to offer, from Chevy, Buick and GMC to Chrysler, Dodge, Jeep and Ram. Our iconic "guess how many beach balls" game is also back for another year, giving you a chance to win $500 CASH if your count is correct! We look forward to making this the best Farmer's Fair yet and can't wait to see you there!

The name that launched an industry over 70 years ago.
Did you know that Service Electric's founder, John Walson Sr., is credited with inventing cable TV?  It was June 1948 when Mr. Walson constructed a cable line from an antenna tower on one of the mountains surrounding Mahanoy City, PA.  He ran it down to his appliance store in the valley town below.  In his quest to increase television sales, he expanded the system by adding more antennas, wiring and boosters to individual homes.  That innovative spirit continues keeping Service Electric on the cutting edge of new technologies.  Today the company is led by Mr. Walson's grandson, John M. Walson, who grew up with strong family values and a sense of community that drives the focus of Service Electric towards treating customers like family.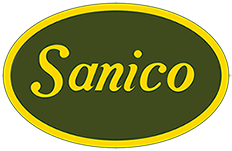 Sanico Inc. is a family-owned business providing full-service garbage and recycling collection to the homes and businesses of beautiful northwest New Jersey. Founded in Delaware NJ in 1973, we are Warren County's oldest and largest garbage company. We take pride in providing safe, reliable service at an affordable rate.

Are you in need of garbage collection at your home, business, or job site? Give us a call! Do you already have service with another provider? Call us for a no obligation quote – just to be sure you are not overpaying!

Our service area includes Warren, Hunterdon, Morris and Sussex Counties.

Call (908) 475-3300 to speak with a representative, or email support @ sanicoinc.com.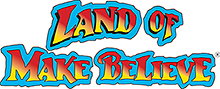 Thrill Rides, Family Rides, Kids Rides
www.lomb.com
Silver Sponsors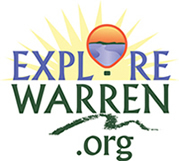 ExploreWarren.org - Find things to see and do around Warren County.
JHM Communications – one of the premiere digital sign and graphics companies in the area. For more information call (908) 859-6668.
Unity Bank is a community-oriented commercial bank offering a variety of accounts, as well as a complete suite of business products and on-line services to its New Jersey and Pennsylvania communitities. Unity continues to grow because we help our customers grow through the strength of our branches and our community involvement. Our local, community-bank setting allows personal relationships to be developed and fostered.

ShopRite Neighbors who care for neighbors. It's what keeps our community healthy and vibrant. ShopRite takes great pride in helping to nourish the people who share our experiences in Warren County and all the other communities we serve.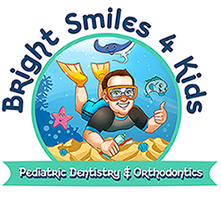 At Bright Smiles 4 Kids, we strive to create a pleasant atmosphere for children so that they may enjoy their dental experience while learning about good oral health. Ultimately, positive early dental experiences can provide lifelong benefits. Every child is different, and we treat each one based upon their personality and life experiences. While working with children can be challenging, we find it very rewarding and cannot imagine doing anything else!
Our services include:
Comprehensive Pediatric Dentistry & Orthodontics
Preventive and Restorative Care
Early Dental Care
Traditional Orthodontics
Invisalign Clear Aligners
St. Luke's University Health Network
Invested in people, connected to a vast Network of innovative care, where tradition and opportunity meet, healthcare is reborn. St. Luke's Warren Campus has been a vital part of the greater Phillipsburg area for 100 years. Our goal is twofold: to provide our patients with excellent medical care in comfortable surroundings and to provide easy access to our services where our patients live and work.

RE/MAX of New Jersey was founded in 1985 and continues to be one of the leading real estate organizations in New Jersey. RE/MAX of New Jersey, based in Morrestown, NJ is a privately owned and operated regional franchisor for RE/MAX LLC.


B104
The Valley's #1 Hit Music Station.
Overall with 204,600 weekly listeners, B104's personalities include Mike and Steph in the morning, Ryan Seacrest during your workday, Kyle Anthony for your drive home, and Nik at night. Our core artists include Maroon 5, Justin Timberlake, Sam Smith, Taylor Swift, Ed Sheeran. B104 is the leading station for hit music in the Lehigh Valley!


Bronze Sponsors

Bourbon Street Wine & Spirits - The area's largest selection of wine, spirits and beer. Visit one of 9 locations in Califon, Flemington, Stewartsville, Pohatcong, Clinton, Lebanon, Asbury and 2 in Phillipsburg.
Basic Sponsors
HEARTLAND HOME INSPECTIONS - NEW JERSEY'S NUMBER ONE HOME INSPECTOR
Our home inspection company is fully licensed and insured with 20 years of experience in the residential home improvement and construction industry, and 10 years of experience in the real estate property management industry (Residential and Commercial). We bring a team of professional inspectors and professionals for all areas of home inspection. We are a full-service home inspection company that values integrity and quality. We not only conduct in-depth detailed home inspection, but we also teach you how to operate your home."
Supporters
Advanced Cardiology, LLC & Advanced Primary Care have been fulfilling cardiology and primary care needs of Warren, Sussex and Morris County patients over the last 20 years. Our physicians' are board certified and decorated (NJ Top Docs).
We offer the following services all done on site in our offices:
Primary Care: Dr. Bijal Dave, Dr. Lillian Theune
Annual Physicals, Medicare Wellness, Pap Smear's, Vaccinations
Cardiology: Dr. Darshan Godkar, Dr. Charles Marotta, Dr. Sapan Talati, Dr. David James, Dr. Sumit Som
Pre-Operative Evaluations, Clearance for Sport Related Activities, EKG's, Stress Testing, Echocardiogram & Vascular Studies, Nuclear Stress Testing