If you are visiting Warren County for the first time, you are probably pleasantly surprised. Why not stay for a few days and explore the great outdoors of our region. You will find farm markets, campgrounds, a winery, a Victorian town, and a restored village that dates back to the mid 1700's all within a half an hour. And of course, lets not forget the Delaware Water Gap National Historic Park. For suggestions on places to visit nearby feel free to call us at 908-283-0721. There are beautiful State Parks in our area of New Jersey also.

Check back for packages with our local B&B and Inns when you book a flight at the fair, or call 908-283-0721.

While some of our accommodations seem a long distance away, we are out in the country and the ride from any one of these listed accommodations is scenic. We would be more than happy to suggest stops along the way for your getaway.
Nearby Accommodations

Nearby Inns and B&B's


The Lafayette Inn - 7 minutes - 610-253-4500



Campgrounds
Triple Brook Family Camping Resort 908-459-4079
Camp Taylor Campground 800-545-9662
Delaware River Family Campground 800-543-0271

Hotels
Courtyard by Marriott Lebanon - 25 minutes - 908-236-8500
Fernwood Hotel & Resort - 45 minutes - 888-FERNWOOD

Nearby
Apple Mountain Golf & Country Club – 800-Play-Golf
Delaware Water Gap National Park
Double D Guest Ranch
Four Sisters Winery
Jenny Jump State Forest
Lakota Wolf Preserve
Merrill Creek Reservoir
Yards Creek Soaring
Farm Markets

Hensler Farms
369 County Route 519 S.
Belvidere, NJ 07823
Donaldson Farms
Allen Road Hackettstown, NJ 07840
908-852-9122

Four Sisters Winery at Matarazzo Farms
10 Doe Hollow Lane Belvidere, NJ 07823
908-475-3671

Hidden Hollow Farm
18 Spring Lane, off Rt. 647, Washington, NJ 07882
908-689-5678

Mackey's Orchard
284 County Route 519 Belvidere, NJ 07823
908-475-1507
Excellent Sweet Corn!

Marshall's Farm Market
Route 46 Delaware, NJ 07833
908-475-1989

Piazza Farms and Greenhouses
71 Route 57 Phillipsburg, NJ 08865
908-859-3228
Excellent Sweet Corn!

Woolfs Produce
Route 57, Broadway, NJ
908-689-2006
Excellent Sweet Corn!

Restaurants
Almond Tree Restaurant 908-454-9394
Top of the Green at Apple Mountain 908-453-3023
Old Log Cabin 908-496-4291
Buckwood Bistro 908-475-5777
Little Italy- Italian Food Center 908-213-1800
Mediterranean Bistro 908-689-5107


Start a family tradition. Come back for the holidays for your Christmas Tree.
Donaldson's Greenhouse & Nursery – 908-852-7314.
Dutch Valley Tree Farm– 908-689-0793
Glenview Farm – 908-362-6904
Godlewsky Farms & Greenhouses – 908-637-4927
Griskonis Farms – 908-362-5934
Hidden Hollow Farm – 908-689-5678
Jolly Holly Christmas Tree Farm – 908-362-6327
Kingfisher Farm – 908-362-9557
Mt. Bethel Christmas Tree Farm – 908-852-5811
Perfect Christmas Tree Farm – 908-835-7840
The Quick Farm – 908-637-6426
Sunset Christmas Tree Farm – 908-459-4048
Wyckoff's Christmas Tree Farm – 908-475-4508
Other things to do in New Jersey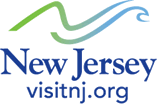 Supported in part by a grant from
New Jersey Department of State, Division of Travel and Tourism.